"Why did lord Rama shoot a deer during his stay in forests? Was he a non-vegetarian? I hate non-vegetarians."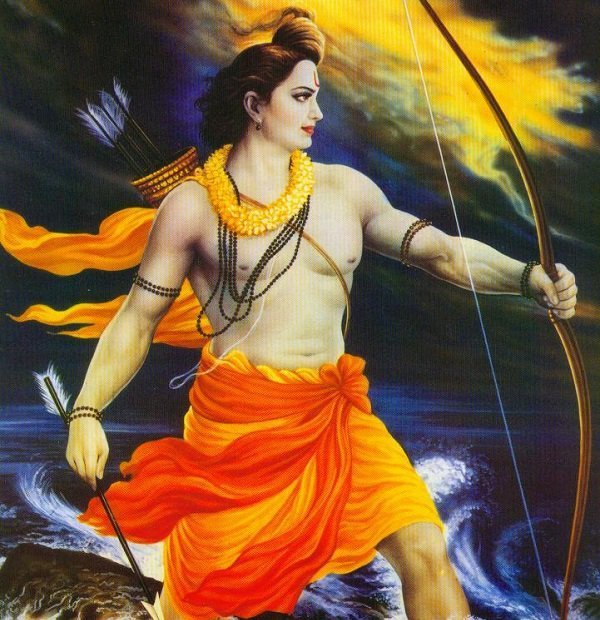 Yesterday, a kid asked me this. I answered "I don't know." I have translated the question into English from Hindi.
The conversation ended there. The reason why such a question was put before me is because some kids consider me knowledgeable. I certainly don't consider myself capable of answering each and every question. I feel it's better to pass over those you don't know or don't want to belabor with rather than trying half-heartedly. The question was asked online therefore there wasn't enough time to answer it properly. I also doubted if the questioner would understand me and hence I decided to remain silent.
Now, as I have some time to kill I have decided to elaborate on it.
Why does this question matter to that kid or any other kid?
Yoga of devotion means loving the object of devotion whole-heartedly. Gandhi, Buddha and Mahavira teach non-violence. Even Patanjali's eighth-fold system of Yoga has non-violence exalted as a virtue in Yama-Niyamas(dos and don'ts). Non-violence is indeed a great virtue to practice especially if you are devoted to realizing supreme. Now this certainly confuses some of us. If Rama did not practice non-violence how could I be a devotee?
Rama was from a Kshatriya(warrior) clan. So was Krishna. Warriors in India and elsewhere have been non-vegetarians. It shouldn't be hard to accept. Even today most of the kshatriyas are non-vegetarians. A devotee might like to assume that Rama and Krishna never killed an animal for pleasure but scriptures certainly point to otherwise(Read Srimad Bhagvatam for Krishna's hunting trip with Arjuna!) In that case, should the devotee who considers non-violence a great virtue simply abandon being devoted to them? What should he do?
The problem is- we try to fit everything into the mold we have. Rama, Krishna, Buddha, Mahavira, Nanaka, Ramkrishna, Ramana and Jesus were all enlightened but their life-styles were very different. First you should understand what makes all of them Bhagwan. Then you should understand that their outer appearances, their deeds and their teachings can't be same(verbatim.) Indeed essence of their teachings is same and no matter how much followers distort them they are the expressions of the same source. But if you get stuck in the outer appearances you would be confused. Rama and Krishna were enlightened but played along the roles of warriors and diplomats. They behaved as warriors and politicians do with the awareness of parabramhan intact all along. Knower of parabramhn is equal to parabramhn. That is why Rama, Krishna, Buddha and Ramana are all Bhagwan.
Some of the aforementioned personalities had great social burdens even after enlightenment, therefore, instead of simply remaining in trance and teaching silently they took an active part and created social, religious and political movements or fought in wars. But they all had unflinching awareness of the ultimate and their outer act could not distort their awareness of supreme even for a moment. We should look for the essence of teachings and also observe their lives in their proper contexts instead of blindly comparing them against each other and against our rigid moral standards.
Most of the pure vegetarian Bramhin people from north-India have a hard time accepting Ramakrishna and Jesus as enlightened masters. Their argument is that if they ate fishes and meat they lacked awareness. This is simply ridiculous. You can't use your moral compass to asses enlightened sages. Vegetarianism is indeed a great practice for healthy body and mind, especially if you live in Indian subcontinent
but not all people had the same cultural upbringing. Bramhins in Bengal have been eating fishes after offering the same to Thakur(Krishna) and to other deities. This is merely a local practice. Similarly for Jesus. Having an ideal religious figure in mind and then imposing your own standard onto them is merely  going to mislead you and confuse you. First realize the Self and then see if there remains the necessity to think over such things.
Whether Rama was a shooter, a warrior or a non-vegetarian I don't hate him. It doesn't matter to me if you hate him or love him. I just told you what I thought on the subject.