I was born on Friday The 13th and in the most feared constellation too. Thanks Sarah 🙂

Love and light ❤

Anand 🙂
Sarah's Attic Of Treasures
Friday the 13th: Is it really unlucky and why is it feared?
Today is the third and final Friday the 13th of 2015

By Valerie Strauss


A lot of buildings, including hospitals, don't have a 13th floor because so many people fear the number, which itself a condition called triskaidekaphobia.  They include Napoleon and Franklin D. Roosevelt, who refused to travel on the 13th day of any month and would never host 13 guests at a meal. According tolivescience.com, Mark Twain once was the 13th guest at a dinner party that a friend warned him to avoid. "It was bad luck," Twain later told the friend. "They only had food for 12." In fact, in Paris, the site says, superstitious diners "can hire a quatorzieme, or professional 14th guest."
http://www.independent.co.uk/news/weird-news/friday-the-13th-is-it-really-unlucky-and-why-do-people-fear-it-a6733126.html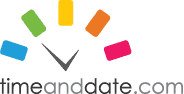 Friday the 13th
Friday the 13th is believed to be a day of bad luck.
Friday the…
View original post 784 more words